Local Manufacturing Resources You Didn't Know You Had
Powerful words spoken by Benjamin Franklin years ago still ring true today. "When you're finished changing, you're finished." As we have witnessed this year, manufacturers need to remain nimble to change and willing to progress.
In South Dakota, the manufacturing landscape is changing as technology continues to advance. Some manufacturers will choose to adapt, while others will choose to stay stagnant and likely see their businesses suffer.
Change is not easy. Continuous improvement is not easy, and getting a whole organization on board is not easy. But it is vital to your success.
Many manufacturers aren't operating as efficiently as they could be. It takes time, accountability, and manpower. At South Dakota Manufacturing & Technology Solutions, we help manufacturers remain competitive through Lean training, consulting, and events. We are a part of a national initiative to strengthen U.S. manufacturing. With our tools and expertise, we can help manufacturers save time, reduce waste, and increase their bottom-line.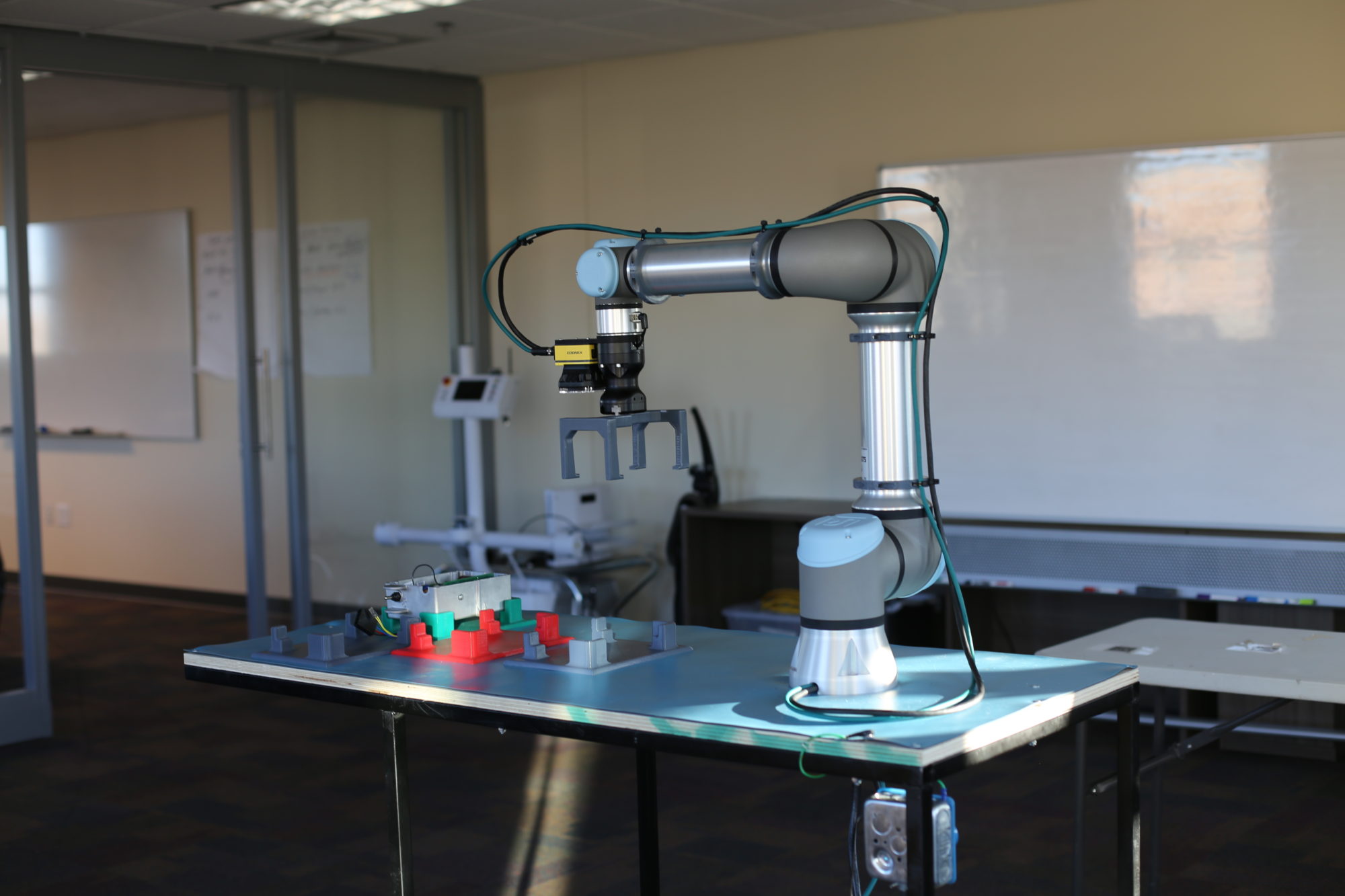 Most recently we have designed a Lean Leadership program focused on supporting new supervisors. We have also developed an Automation 101 course, which is a hands-on training to teach employees about the benefits of automation and how to identify automation opportunities in their workplace.
In our Sioux Falls office, we have an automation lab manufacturers can visit to see live demonstrations of equipment and explore the possibilities of integrating automation. Our automation expert on staff can provide an automation readiness assessment by touring your facility at no charge. If the pandemic has shown us anything, it's that our industry is changing and we need to adapt and innovate to remain competitive.
If you are looking to initiate Lean projects, implement automation, or need help training employees on the basics of Lean, leadership, or problem-solving, please contact us today. We would be happy to meet with you to learn more about your goals and the changes you want to make.