What's The Kentucky Lean Mission Trip All About?
At South Dakota Manufacturing & Technology Solutions, we believe one of the best ways to learn and improve is to witness real success, productivity, and efficiency in action. Our Annual Kentucky Lean Mission Trip was developed to expose manufacturing leaders in South Dakota to highly effective Lean strategies at some of the nation's leading manufacturing companies. Oftentimes, it can be difficult to conceptualize certain strategies and models in your own manufacturing facility. The Kentucky trip is intended to highlight the effectiveness of Lean manufacturing and uncover the potential it holds for you.
Through a series of Gemba walks in various manufacturing plants, in-depth discussions, executive seminars, and peer networking, Kentucky trip attendees see what lies at the heart of the Lean business model. Not only will attendees get an in-depth look at fundamental practices like 5S, visual management, problem solving, standardized work, quality at the source, safety, continuous flow, and intelligent automation, they will also get the chance to speak and interact with Mike Hoseus, lean expert and co-author of Toyota Culture. Mike often leads our Gemba walks and discussions while sharing how you can implement some of the techniques and strategies we see on the factory floors back home in your own company. Mike's expertise and presence on past trips has greatly benefited attendees as they absorb the entire experience. We also include other expert speakers to lead our evening discussions. In previous years, we've had Cheryl Jones, a former executive at Toyota, speak to our group.
Our trip to Kentucky is generally four days long with two days dedicated to travel and education and two full days dedicated solely to plant visits and education. In the past, our first day has included travel to Kentucky, a casual dinner at the hotel, and a late-night (11 P.M.) tour of the UPS World Port facility. Much of the distributing and flying at UPS happens late at night and into the very early morning. Touring this facility is a trip highlight. The next two days will include several more Gemba walks through different facilities. Some of these facilities include Toyota, BOSCH, Hyster-Yale, and a tour and tasting at the iconic Woodford Reserve Distillery to name just a few. The final day includes more factory visits and discussions and then travel back home. Our days in Kentucky are packed full of learning. We find our time together is not only valuable but also enjoyable as we discover new ideas and build relationships with other manufacturing professionals in South Dakota. We'd love to have you join us on our next trip!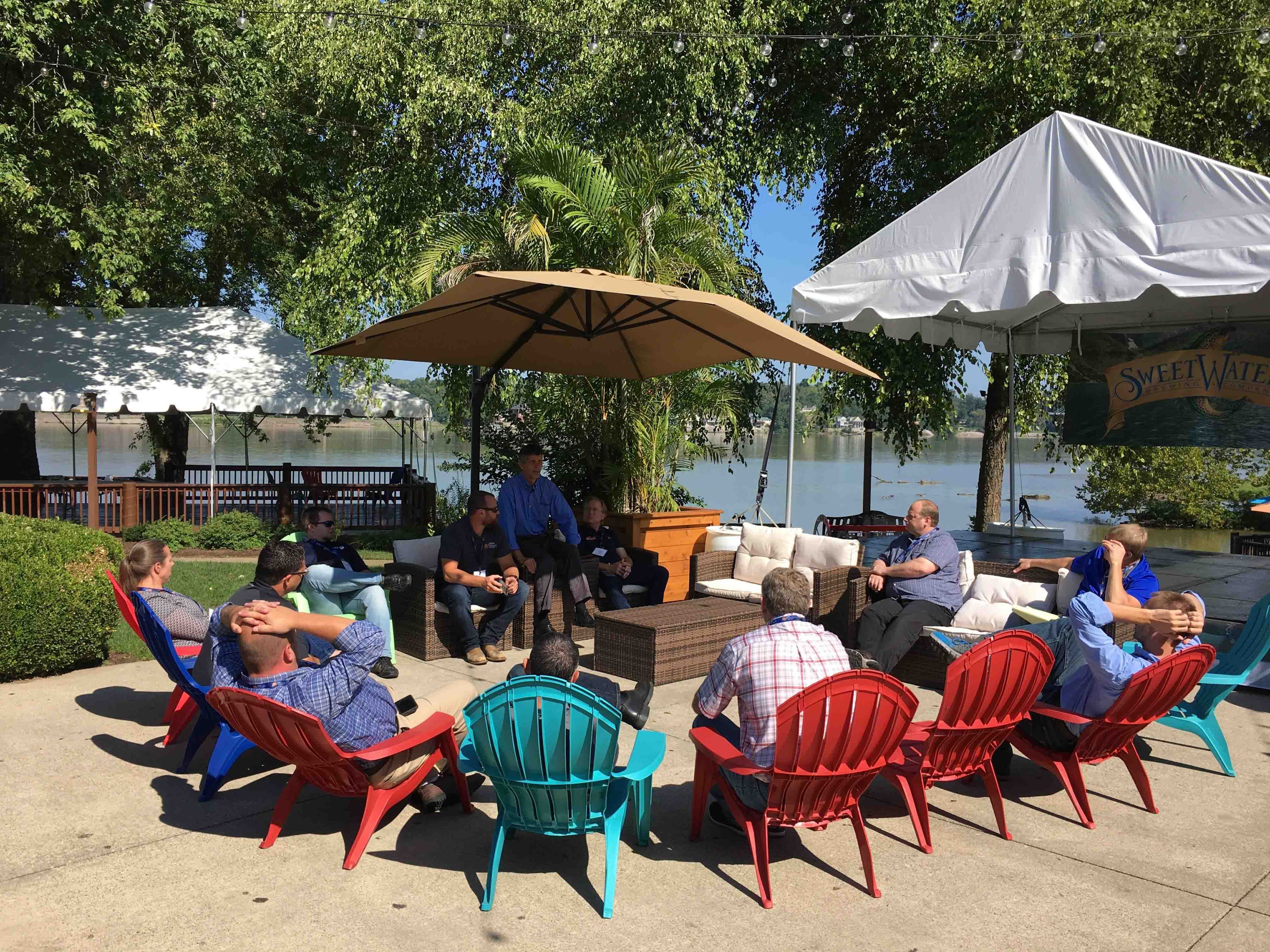 There is a base cost of the trip and then attendees are required to cover their own airfare and hotel rooms that are offered at a group rate. The registration fee covers the meals, networking mixers, transportation, speakers, and tour fees.
For more information, please contact jackie.runge@usd.edu.